If you've been approached by a cell tower company, you want to ensure the cell tower lease rates are the best for your property. Leasing property to a company for cell towers can potentially net a tidy sum and that's something to look forward to. However, a lot of people don't know much about tower leases and think they should hold off until they get a more reasonable offer. Unfortunately, cell tower leases are a lot more complicated than you know and unless you're fully aware of what they mean to you, you could end up with a rubbish deal. So, what do you need to know about cell tower leases?
There's a Greater Investment Value with Cell Towers
Cell towers are often rented out or leased to a variety of companies and that means they have a great investment potential. Unfortunately, cell tower companies know that, but don't often let on to the owner of the property so they get short-changed. When you're hammering out cell tower lease rates you or your lawyer should mention the fact there's investment potential with the site and it should be included in the contract. A lot of people don't realize that and get short-changed. Also, renting additional land the company doesn't use or need is a waste! Limit how much you rent out or how much land the cell towers have access to.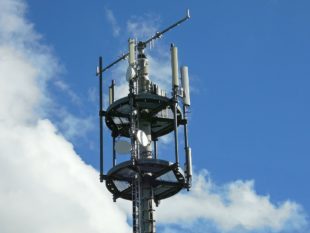 First Offers Aren't the Best
Most property owners jump at the first offer given to them by the cell tower company as they believe it's the only offer they'll receive. However, there's a reason why the company approached you and nine times out of ten, their first offer isn't their last. What is more, the first offer is usually the worst offer, but that only means there's room to negotiate. Usually, that's the company's baseline offer, but can be happy to increase. You should negotiate for better cell tower lease rates so that you are happy with the terms set.See more!
Pushing For More Doesn't Always Yield Results
As said above, companies offer terrible rates to begin with, but usually they can improve after the second or third offer. However, a lot of property owners try to push their luck and squeeze every penny out of the cell tower companies, even when it's a more than reasonable deal. When cell tower lease rates reach a price the company isn't happy to pay, they will walk away from the deal. Remember, they can always find another piece of land and that means you lose out. While you could push for a better deal, you have to be wary how far you push.
Get a Fair Deal
Cell tower leases can be ideal for those with large pieces of property that aren't being used (and that can house a cell tower), but, you have to be careful with your negotiations. You don't want to push the deal too far and end up losing everything, but at the same time, you don't want to fall short on what you could achieve either. Getting help with the negotiation phase might be ideal for you so that you get good cell tower lease rates. For more information visit: https://www.capenews.net/mashpee/news/mashpee-planning-board-closes-cell-tower-public-hearing-vote-pending/article_06519224-fc01-52c3-9c41-27ea8a1d003a.html